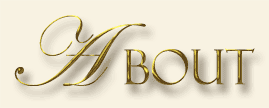 Greg's Gourmet was founded in 1973. We were initially a catering and take-out shop which supplied the Upper-East side with specialties ranging from baked muffins, miniature danish, and smoked salmon - to a complete imported cheese department - with evening fares such as filet mignon, carved roast turkey, grilled salmon and an assortment of vegetables steamed, sautéed and roasted.

Ten years ago we turned our attention exclusively to catering and event planning. From there we have developed an attractive list of corporate and private accounts. We come to your home or office with the finest chefs and waiters to handle both sit-down and casual events. Our fundraising and corporate clients request our expertise in handling events as large as 6,000 guests. However, our attention to detail is not missed with every formal sit-down dinner.

We have been your neighbor for three decades and have a lasting relationship with the New York market. Please fell free to contact us regarding contact sites and locations for weddings - menus - decorating and theme parties - music - floral arrangements - and a host of services to complete your event.

As always, it's my personal pleasure.
© 2002 Greg's Gourmet Catering and Event Planning. All contents

copyright, all rights reserved.

Greg's Gourmet (212) 744-6885

Web Design and Web Construction: Philip Brandt

Email us at greg@gregsgourmet.com.